Hey, I'm
Rittik Mojumder.
An Expert Web Designer and Developer.
Rittik Mojumder, an industry-leading web designer and developer, is ready to create a website for your company at your request. He was also responsible for correcting the many faults and flaws that were present on the website.
I design and develop websites as my clients requirement.
I develop website as my clients want. If you want to need my help to design and develop your own business website, woocommerce website, portfolio website, personal website, blog website, you can contact me.
Hello! Let me introduce myself; my name is Rittik Mojumder, and I work as a web designer and developer. I am an expert at making websites that not only look good but also function without a hitch from the user's perspective. Thanks to my extensive experience with markup languages like HTML, CSS, and JavaScript, I have the requisite technical chops to implement my customers' visions on the web. Whether you require a basic brochure site or a sophisticated e-commerce platform, I have the expertise and enthusiasm to get the job done.
I can create and develop a site for your company or portfolio with a contemporary style that you approve of.
If you employ me, I'll design your website. To satisfy you, I customize my web creation.
Have you discovered any hiccups or glitches in your web pages? Don't worry, I'll assist you in resolving the issues.
Search Engine Optimization
Search engine optimization (SEO) is the process of improving the quality and quantity of website traffic to a website or a web page from search engines.
Page speed optimization means improving the loading time of web pages
Me as a Web Designer and Developer
My job as a web designer entails conceptualizing the feel, appearance, and structure of a website. To set the groundwork for a website's structure and aesthetic design, I use programs like Adobe Photoshop, Sketch, and others to generate wireframes and prototypes.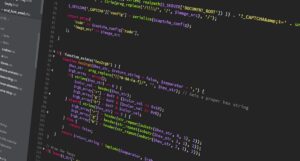 To bring these ideas to life, I use markup languages like HTML, CSS, and JavaScript in my work as a web developer. To create dynamic and interactive websites, I also use front-end frameworks like Angular, React, Vue, and others. In addition, I have worked with server-side technologies like PHP, Ruby on Rails, Node.js, and others to build out back-end features and include databases.
In my line of work, I investigate and repair problems with operational aspects of websites. There may be a number of things that need repairing, such as the site not working properly in certain browsers, bugs in the coding, or security flaws. To find and fix these problems, I use a wide variety of software, including browser developer tools, code debugging tools, and site performance analyzers.
Along with web design and development, I am well-versed in user interface (UI) and user experience (UX) design. By doing this, I am able to create websites that are both visually beautiful and straightforward to use.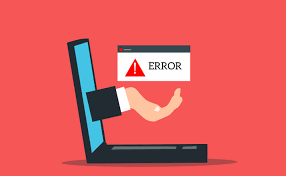 I stay up with new techniques and technologies as a web designer and developer, and I am always on the lookout for chances to learn and advance. I always strive to make my websites completely accessible on a variety of devices since I recognize the importance of responsive design.
I also place a high priority on working closely with clients, knowing their company's goals, and creating websites that accomplish those goals. I take satisfaction in continuously going above and beyond their expectations when it comes to servicing my clients because I am devoted to doing whatever it takes to ensure their happiness.