Web development is the process of developing and managing a website or web-based application. Web development includes the creation of a database, a website's design and creation, and its hosting.
Skilled web designers build websites for companies. Typically, specialists in this profession concentrate on one of the many accessible subfields. Web developers employ a wide array of programming languages, frameworks, and other tools to create websites that are both user-friendly and capable of performing demanding professional and personal tasks.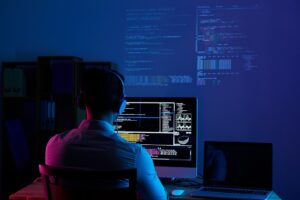 Web developers are those who specialize in one of the several subfields of web development.
Website developers often work with designers, project managers, and clients, among others. In addition to front-end and back-end coding, they may be responsible for API development, integration with third-party services, mobile app development, and ongoing maintenance.
Web development is, in its most basic form, the process of developing and maintaining an online presence, such as a website or an application. Professional web developers utilize cutting-edge technology and a wide range of tools to design engaging and user-friendly websites.
What does it mean when someone says "web development service"?
Web development services include a wide range of tasks and tools that help build and maintain websites and web-based apps. The main goal of web development services is to help people and businesses set up reliable, easy-to-use, and effective online presences.
You can get these services from both web designers who work on their own and web design firms. These services cover a wide range of areas, such as website development, e-commerce setup, CMS development, and web app development, but not just those. The size of a web development project depends on a number of things, like how much money the client has, how much experience the web developer has, and what the goals of the project are.
The first step in making a website is to figure out what the company wants from it. Variables include the type of website or app the customer wants, the audience they want to reach, the features and functions they want, how much time and money they are willing to put into the project, and so on. After these steps are done, the web designer can start planning the site's structure and how it will work.
The first step in making a website or app is making a plan for how it will be put together. Changes to the user interface, the site's structure, and the way it looks all fall under this category. Every good web designer will try to make sites that look nice and are easy to use.
The front end of a website or app is made with languages like HTML, CSS, and JavaScript. This is where users see the information. Part of this process is making the site look good, figuring out how to get around it, and giving it life. The goal of front-end development is to make websites that are easy to use and look nice.
Back-end development is the process of programming the server-side functions of a website in a server-side language like Python, Ruby, or PHP. Among these tasks are designing and maintaining databases, authenticating and authorizing users, and managing data. Back-end development is used to make a website that works well even when it gets a lot of traffic.
Information management is the process of keeping the database of a website in order. Data administration is more than just adding, updating, and deleting records; it also involves making sure the database is safe and running as well as possible.
Internet hosting is a service that lets a website or app be used on the Internet. You are responsible for making sure that your website is accessible, secure, and works well. Finding a web hosting company that you can trust and that is easy to use is an important part of any web development service.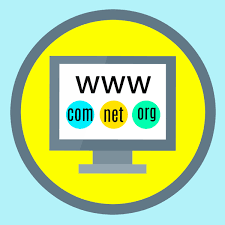 It is normal maintenance to keep a website or mobile app up to date and fix any bugs. To keep a website running well, it's important to make sure that all of the software on it is up to date and to install any new security patches as soon as they become available.
In this case, "e-commerce development" means the process of making a website that can be used to do business over the Internet. This includes designing and building the interface, adding different ways to pay, and keeping track of stock and orders. To build a reliable e-commerce platform, you need to know about both online business and the technology that makes it possible.
A content management system (CMS) is a system that lets people who don't know much about computers change the content on a website. This includes steps like coming up with and implementing the CMS, making customized modules and plugins, and managing the website's content. The goal of a CMS-built website is often to make it as easy as possible for the site's owner to make changes in the future.
In conclusion, businesses and people who want to be seen as experts in their fields on the internet need to use web development services. This package includes everything you need to make and keep up a website or web app. Some of the things that could change the details of the services provided in web development are the type of project, the skill of the web developer, and the needs of the customer. Expert web developers know how to do everything in the web development process, from coming up with ideas to managing databases to running servers. Working with a professional web development company helps businesses and people build a strong, useful online presence that gets results.
Who gets to be called a "web developer"?
A web developer is a person who knows how to make websites and web-based apps. Websites and web apps are built using a wide range of languages, frameworks, and tools to meet the needs of both end users and businesses. Talented web developers can find work with freelancers, web design firms, new businesses, and old businesses.
Web developers can take on many different roles, depending on their skills, level of experience, and the needs of the project at hand. Some of the many subfields that make up the larger field of web development are front-end developers, back-end developers, full-stack developers, and mobile developers.
Front-end engineers care a lot about how websites look and feel to people who use them. Markup languages like HTML, CSS, and JavaScript are used by web designers to make pages that are interactive and easy to use. Front-end engineers need to know a lot about web design, user experience (UX) design, and front-end frameworks such as React, Angular, and Vue.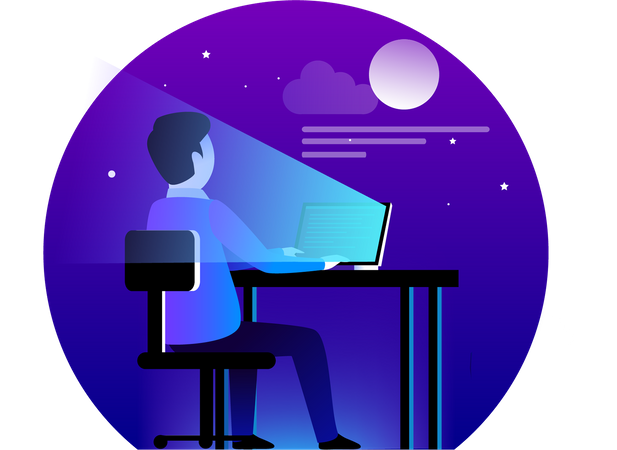 Programmers who work on a website's "back end" are in charge of the server, the database, and the logic of the application. Often, Python, Ruby, or PHP are used to write server-side parts (which process data and reply to user requests). Back-end developers need to be able to manage databases, run servers, and know how to use frameworks like Django, Flask, and Laravel.
Full-stack engineers, as their name suggests, are good at all parts of web development, from making user interfaces to coding back-end infrastructure. They have a lot of experience with both server-side and client-side coding, and they know a lot about web development tools and methods. A full-stack developer knows a lot of different languages, frameworks, and tools and is also good at solving problems and talking to people.
Mobile app developers are experts at making programs that work on different mobile operating systems. Swift, Kotlin, and Java are just some of the programming languages that can be used to make powerful and easy-to-use mobile apps. Frameworks like React Native, Flutter, and Xamarin are important for developers who want to make apps for mobile devices.
As important as technical skills are for web developers, skills in problem-solving, communication and project management are just as important. To finish the web development project on time and on budget, they need to be able to work well with designers, project managers, and other important people.
Web developers can work in many different fields, including retail, healthcare, education, and finance. They can work in groups or on their own if that's what they prefer.
Most companies won't hire developers unless they have a bachelor's degree in computer science or a related field. On the other hand, many web developers learned their skills through self-study and working in the field. Web development is a growing field, and there are many ways for people who want to get into it to learn the skills they need to succeed, such as through online courses, boot camps, and coding schools.
The work of web developers is very important to the success of a website or web application. Developers use a wide range of programming languages, frameworks, and other tools to make websites that are both easy to use and powerful enough to handle complex business and personal tasks. Website developers need to know how to make graphics, and code (both front-end and back-end), manage databases, host sites online, and keep sites running. To be successful in this field, you need to know how to solve problems, communicate well, and run projects.
Web Developer Rittik Mojumder: Click Here