Hey, I'm
Rittik Mojumder.
An Expert Web Designer and Developer.
Rittik Mojumder, top web designer and developer, is available to design a business website for you. The errors and bugs on the website were also fixed by him.
Some of the Amazing Clients I've Worked With
I design and develop websites as my clients requirement.
I develop website as my clients want. If you want to need my help to design and develop your own business website, woocommerce website, portfolio website, personal website, blog website, you can contact me.
I can create and develop a site for your company or portfolio with a contemporary style that you approve of.
If you employ me, I'll design your website. To satisfy you, I customize my web creation.
Have you discovered any hiccups or glitches in your web pages? Don't worry, I'll assist you in resolving the issues.
Search Engine Optimization
Search engine optimization (SEO) is the process of improving the quality and quantity of website traffic to a website or a web page from search engines.
Page speed optimization means improving the loading time of web pages
Web Designer and Developer
"My expertise in Website designing and development. I have already developed many projects for different companies around the Globe. I can create a website that will generate more leads for your business as I have great knowledge of the attractive call to action and landing pages where users must fill in details. If you want a professional e-commerce website then I will setup complete store for you as well. Feel free to reach out to me so we can start planning your next project!"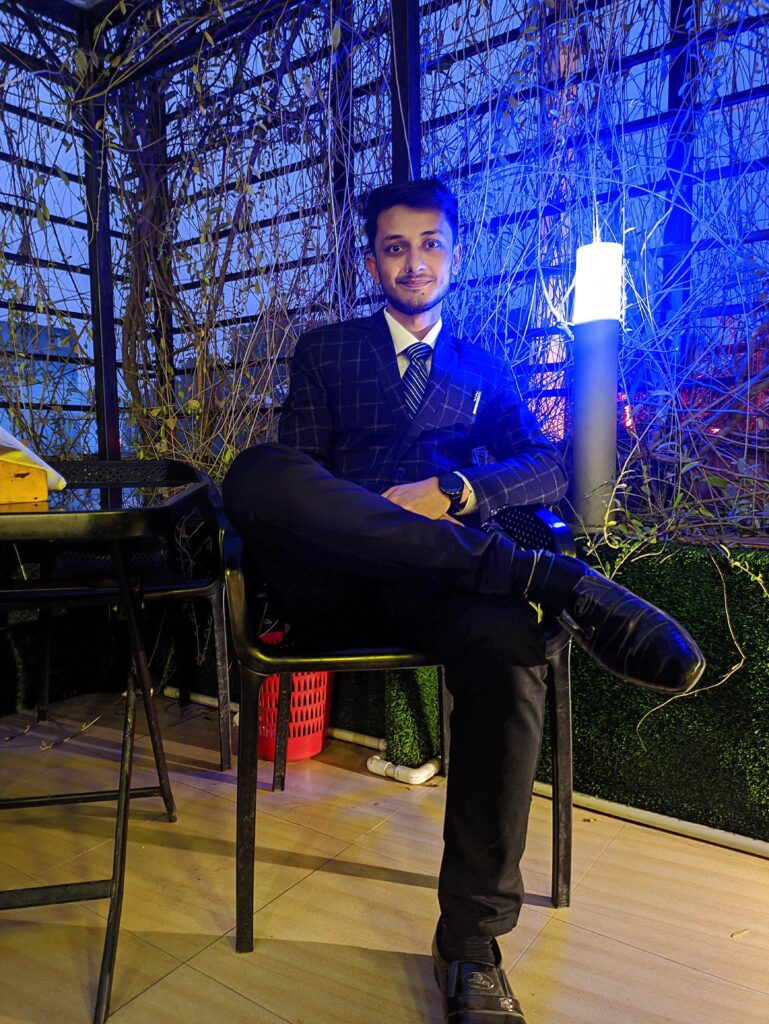 I have learnt all the basic skills of web design and development. See my skills
I have build many websites and fix website bugs. Here is my portfolios you can see:
Website Design and Development
I will help you to Develop your professional Website
I am passionate and believe in best practices and modern trends in website design. Your website design is the first thing your customers see. That's why I design pages that reflect your style and industry.
What will you get in your website?
✪ Full website creation
✪ Customized Design
✪ Professional and Mobile Friendly design & SEO Structured.
✪ Blazing Fast Speed Optimization
✪ Premium WordPress Themes & Plugins
✪ Secured & User-friendly Admin panel
✪ Ecommerce (Online Payment Integration)
✪ Social Media Integration
✪ Live Chat Integration
✪ Backup, Cloning & Migration
✪ Landing Pages
Why choose me for website design & development?
⇒ Your 100% satisfaction is absolutely guaranteed.
⇒ Unlimited Revisions.
⇒ Video support.
⇒ Free Support for 1 Month After Delivery. 
⇒ Can create sites in almost all niches.
What do I need for start building your website?
As an experienced web designer and developer, I know what we need to start building a website. You will need the following to begin designing a website: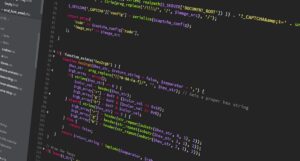 Domain: This is the URL or web address that visitors will use to visit your website. You must get a domain name from a domain registrar like GoDaddy or Namecheap.
Web hosting: This is the service that stores your website's files and makes them available through the internet. Bluehost, HostGator, and SiteGround are just a few of the numerous web hosting companies available.
Content Management System (CMS): This is the platform on which you will construct and administer your website. WordPress, Joomla, and Drupal are examples of well-known CMS.
Design elements: You must choose the style and feel of your website, including the layout, color scheme, typography, and other visual components. You may develop these components yourself, or you can utilize premade templates or themes.
Web development skills: You may need to know HTML, CSS, and JavaScript to construct bespoke pages and add interaction to your website, depending on your website's aims.
Marketing strategy: In addition to designing and developing your website, you must also consider how you will attract visitors to your site and market your brand. This might include search engine optimization (SEO), social media marketing, and paid advertising.
Budget: Creating a website may be a pricey endeavor, so you will need to account for expenditures such as domain name registration, web hosting, and development fees.
In conclusion, in order to begin developing a website, you will need to analyze each of these elements and make a choice before you begin.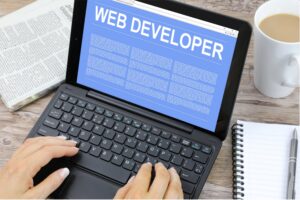 Here are a few other considerations to keep in mind while developing a website:
You will need to develop or collect the content, photographs, and other material that will be utilized on your site. Your website's success is dependent upon the quality and relevancy of its content.
It is crucial to ensure that your website is responsive and appears nice on all screen sizes, since an increasing number of users access the Internet through mobile devices.
You will need to choose the layout and organization of your site, including the primary menu and subpages, in terms of navigation. Your website's navigation should be user-friendly and intuitive.
Setting up a webpage for analytics Analytics are essential so that you can measure the performance of your website, including the amount of visitors, where they come from, and how they engage with the site.
Your website will need continual maintenance, including software and security upgrades, backups, and more duties. You will need to devote time and money to the upkeep of your website to ensure its continued functionality.        
Website Design and Development
difference between a web designer and a web developer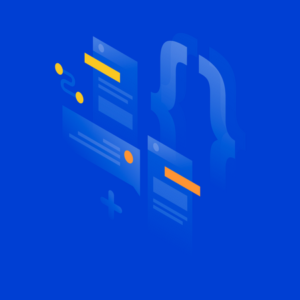 The tasks of a web designer and a web developer while building websites are distinct from one another.
A website's layout, color scheme, typography, and other visual components are the main areas of concentration for web designers. To build mockups and prototypes for the website, they use design programs including Adobe Photoshop, Sketch, and Illustrator.
A web developer, on the other hand, is concerned with the technical and functional elements of a website. They construct the website and add features like forms, shopping carts, and other interactive aspects using computer languages like HTML, CSS, and JavaScript. They also create the code that links the website to databases and APIs, as well as making sure the website is fast and search engine friendly.
Web designers concentrate on the aesthetically pleasing features of a website, whilst web developers concentrate on the technological aspects. In many situations, a single individual may have both talents, but in bigger companies, these responsibilities are often divided and have specialists in each area.       
– Learn More
web designer and developer
Web Designer
A web designer is the person who is responsible for the visual design of a website. A web designer is in charge of the layout, color palette, and typography of the website, amongst other things. They construct website mockups and prototypes using a variety of design programs, including Adobe Photoshop, Sketch, and Illustrator, to name a few of them.       
Web Developer
The technical execution of the website is the responsibility of a web developer. They construct the site and implement interactive components like forms and shopping carts using computer languages like HTML, CSS, and JavaScript. They also make sure that the site is optimized for search engines and runs smoothly by writing the code that links it to databases and APIs.        
As a web designer and developer, I can fix website bugs. A crucial component of web development is web bug fixing. A web application fault or malfunction, usually referred to as a software flaw, causes it to act unexpectedly or not work as intended. Incorrect coding, compatibility concerns, or issues with user inputs are only a few of the causes of bugs.
The technique of identifying and correcting these flaws in a web application is known as web bug fixing. In order to enhance the program's overall efficiency and user experience, web bug fixes aim to return the application to its intended functioning.
Finding and isolating the issue is the first step in bug fixing. Reviewing logs and error messages, going through the code, or simulating the problem in a test environment are all examples of how to do this. After the issue has been located, the following step is to identify the bug's origin and create a fix. This might include creating brand-new code, editing old code, or installing fixes or upgrades.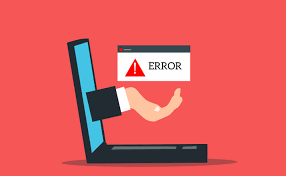 Web developers must continuously pay attention to and exert effort in order to repair bugs on the web. When the program develops, it's possible that new defects may be found, and any flaws already found may need to be repaired as users report them. Web developers also need to make sure that the application continues to work properly when new technologies and browsers are launched.
The web application and the underlying technology must be well understood in order to repair web bugs effectively. Additionally, web engineers need to be highly analytical with a solid grasp of design patterns and best practices for coding. Web issue resolution often requires cooperation and communication among several team members, including developers, testers, and stakeholders.
In conclusion, resolving web bugs is a crucial component of web development that needs continual care and work. Online developers may enhance the functionality and user experience of web apps by finding and fixing issues and ensuring that they continue to work as intended.        – Learn More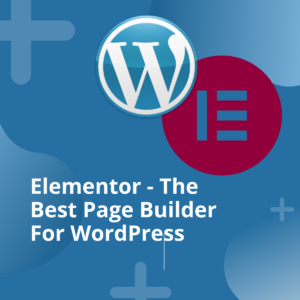 In the vast world of website design and development, the right tools can make all the difference. As a WordPress website designer and developer, you
Read More »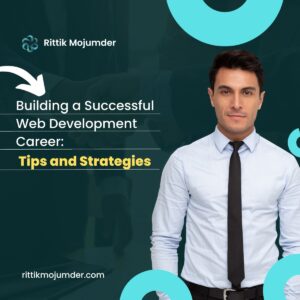 The field of web development career is constantly evolving, with new technologies and trends emerging every year, which can be a daunting prospect for anyone
Read More »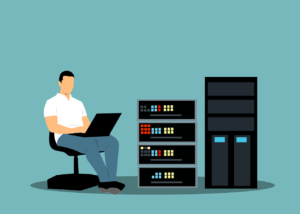 In today's dynamic digital landscape, a website is an indispensable tool for businesses, organizations, and individuals alike. But when it comes to hosting a website,
Read More »